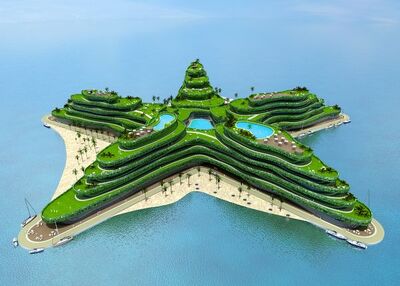 Seasteading refers to the concept of building cities at sea. The primary motivation is the possibility of developing new states with their own governments. 
Seasteading Today
Edit
BlueSeed
The Seasteading Institute
Long Term Benefits
Edit
cheaper than colonizing space
most of the oceans are dead, this would permit wider aquatic farming. 
"The ocean is the next frontier of human civilization."